Microsoft Lync support got discontinued in favor of Skype for Business or at least stopped working for me.
In order to get it running for us as external SAP contractees (employees have their laptops with everything installed properly) it is not super obviously how to log into Skype for Business.
As you might already have done, you put your email into the email field: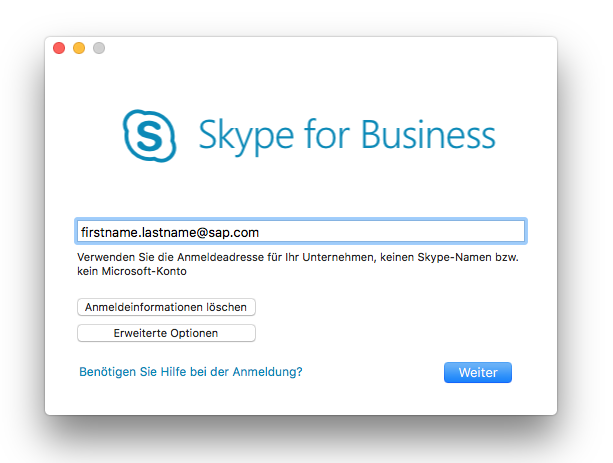 Click on advanced (Erweiterte Optionen in german) and enter global/XXXX your C/D/I User  into  the username field in order to have your SAP domain user being recognized.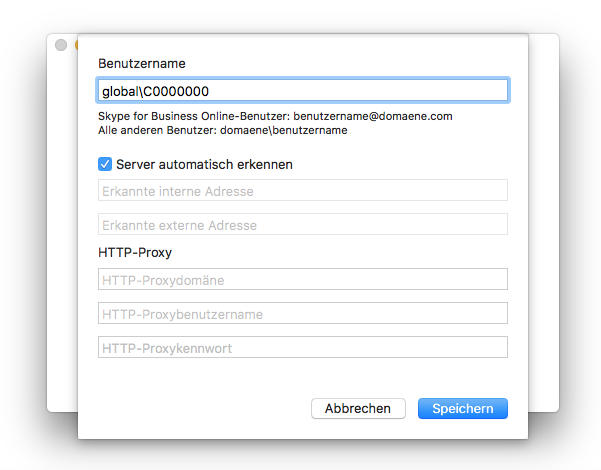 Thats all, quite simple, but annoying if you don't know it.